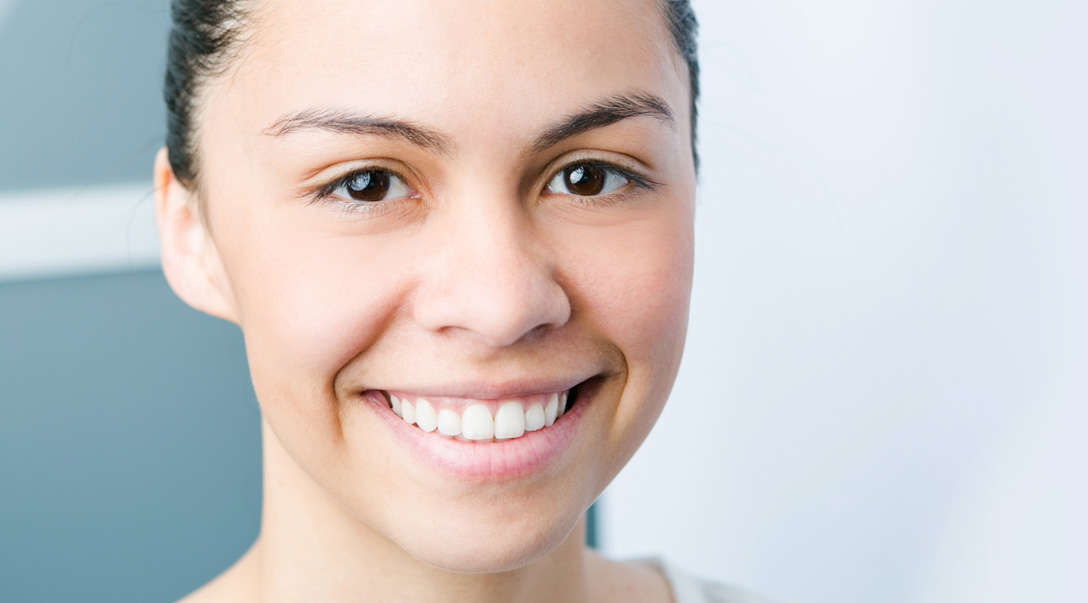 Everyone wants a whiter, brighter smile but getting your teeth whitened at the dentist's office is expensive and time consuming. Dazzlepro's Active Whitening System is an at-home treatment that whitens your teeth up to five shades in just six treatments of at least 15 minutes.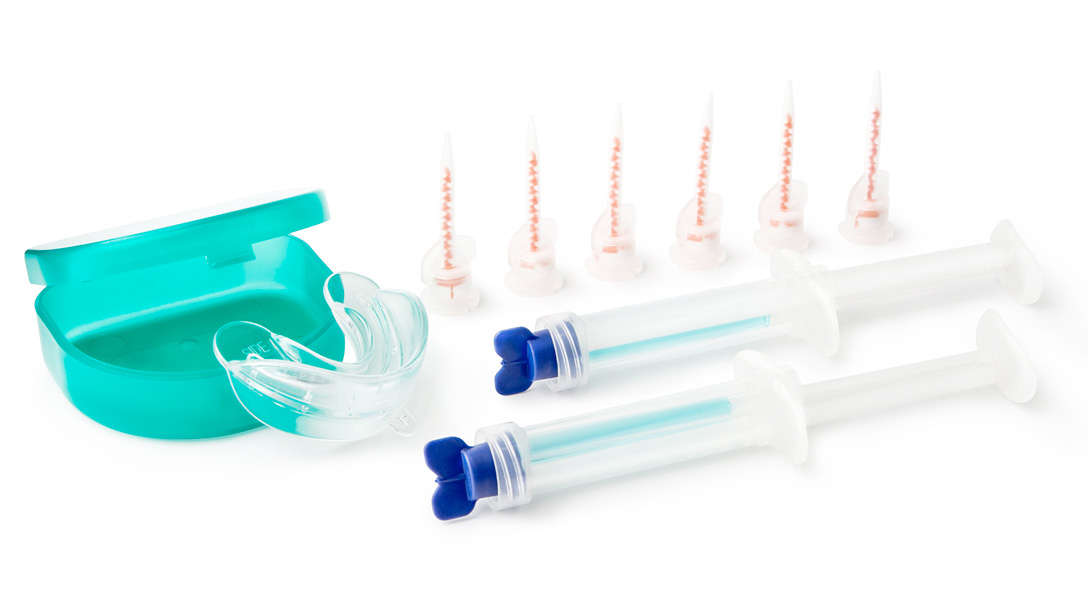 The key ingredients are kept separate until you mix them at the time of application – this means that you're getting the whitening solution onto your teeth when it's in its most potent state, and there's no need for an LED light.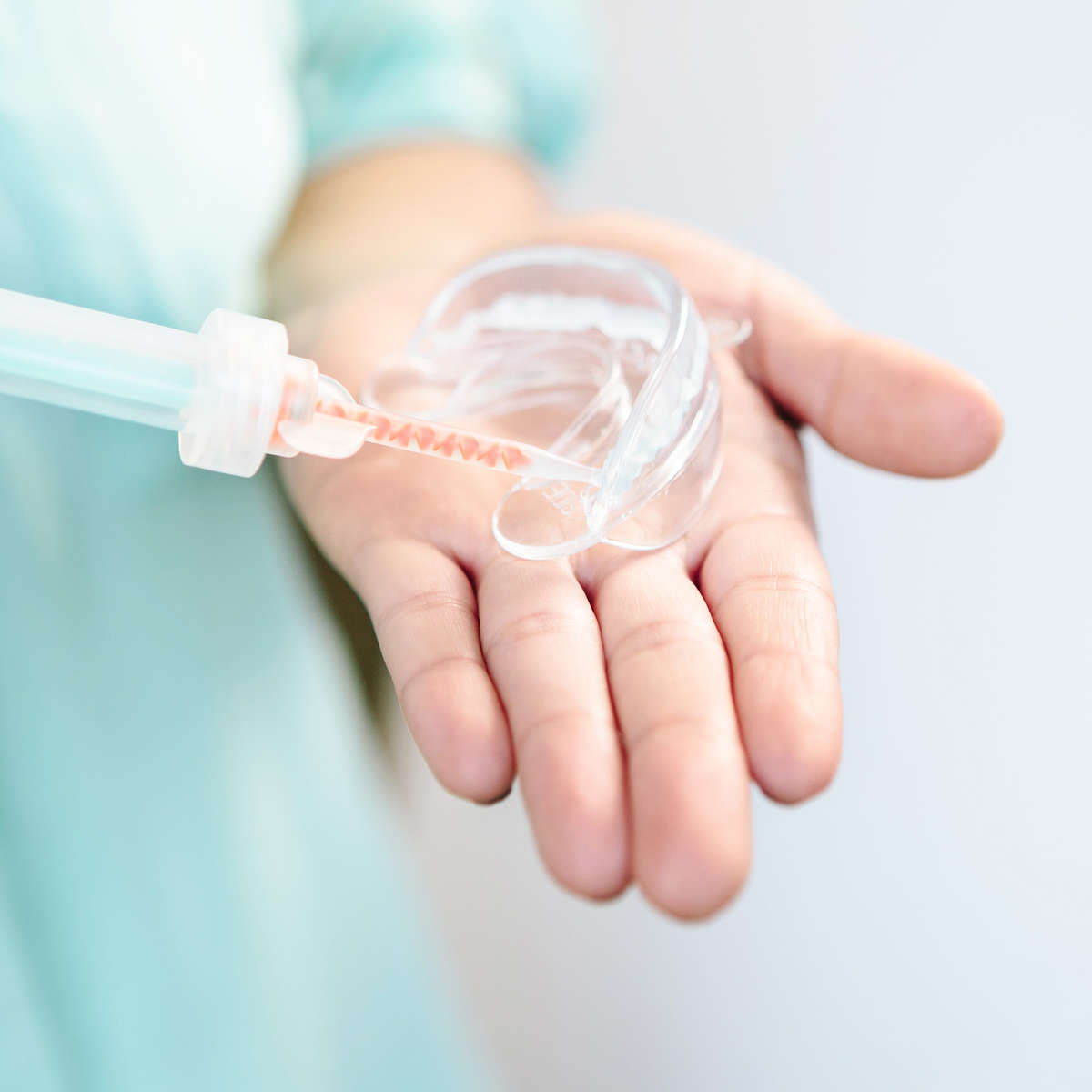 Remove the blue cap from the dual barrel syringe and attach one active mix tip in its place.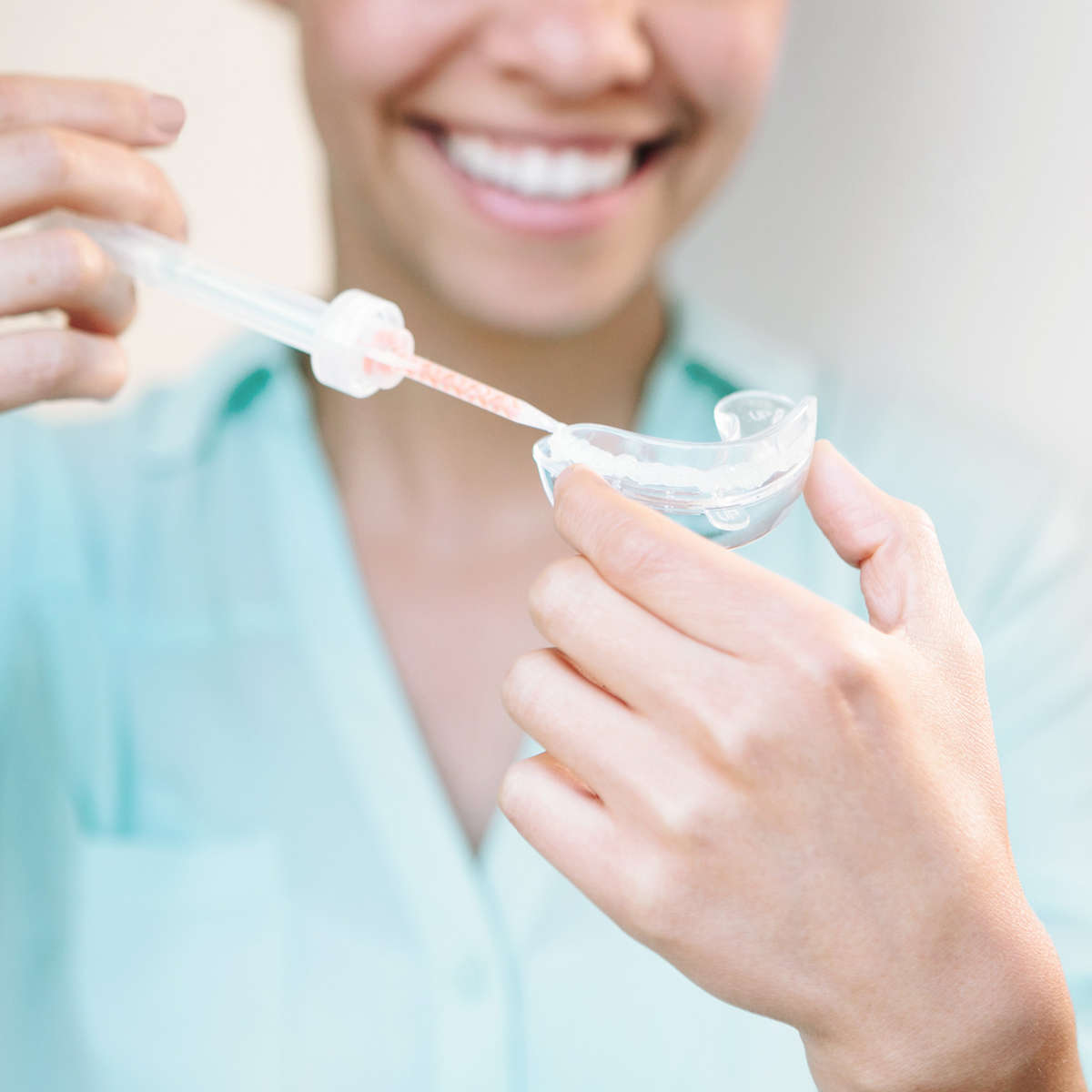 Dispense one-third of the gel from the syringe into the top of the silicone mouthpiece (note that the top is marked as "Up") and use the tip of the syringe to spread evenly if needed.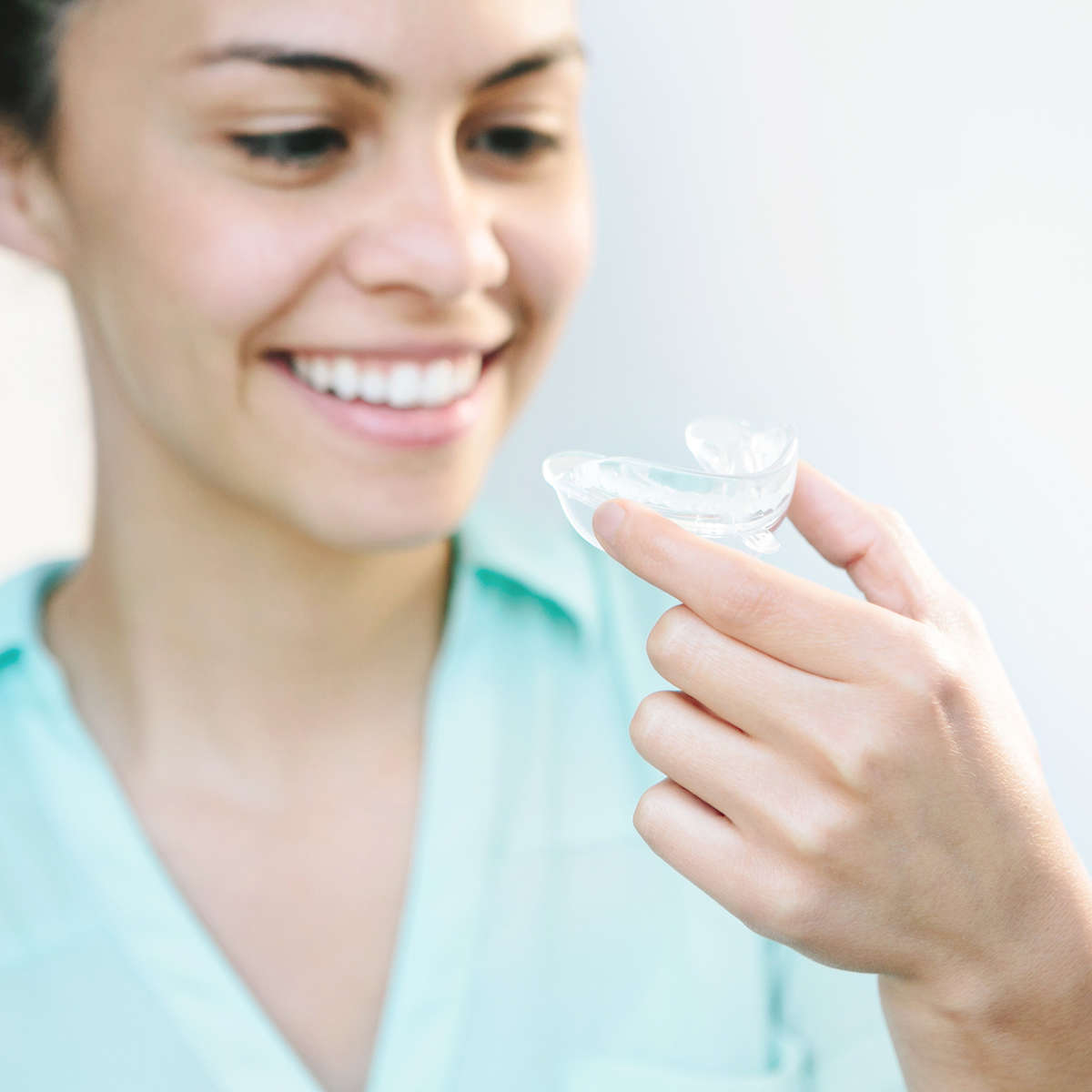 Align the mouthpiece with the upper and lower arch of your teeth and wear for at least 15 minutes but no more than one hour. Remove the mouthpiece, and thoroughly rinse.
Product Description
Active Whitening System
Our Active Whitening System System takes the whitening process to the next level in the comfort of your own home.
Specially formulated for sensitive teeth, Active Whitening system transforms your smile and helps you to achieve up to 5 shades brighter color in just 15 minutes.
By separating the key ingredients in a Dual Barrel Syringe we ensure that your teeth are treated with the enhancing solution when it's at its strongest, most potent state.
Dual Barrel Syringe and Patented Mixing Tip ensures the two solutions mix thoroughly at release and applied at its most reactive state
Dentist-level technology to remove stains and power whiten your teeth
Visible results up to 5 shades in just 15 minutes
Designed and produced in the U.S.A.
Perfect for sensitive teeth — contains Potassium Nitrate, a compound that acts as a desensitizing agent
Includes 6 whitening treatments: 3 doses in 2 syringes; 6 Mixing Tips
Silicone mouthpiece — no boiling or heat-molding is required
Instructions
Follow these simple steps for whiter teeth: 
STEP 1
Remove the cap and attach an Active Mix Tip to the Dual-Barrel Syringe. Dispense the whitening formula into the Silicone Mouthpiece. Use 1/3 of one syringe for each application and make sure to attach a new Tip for each treatment.
STEP 2
Align the Silicone Mouthpiece with the upper and lower arch of your teeth, bite down gently; wear for 15 minutes.
STEP 3
Rinse your mouth and see the results.
Note: Brush your teeth and rinse thoroughly before whitening for best results.
Ingredients
Water

Glycerin

Hydrogen Peroxide (12%)

Potassium Nitrate

Sodium Hydroxide

Disodium EDTA

Sodium Fluoride

Flavor
Downloads