On Sale
Elements : Sonic Toothbrush and Halo White Bundle
Elements Sonic Toothbrush
Your morning "routine" is often far from routine. Commuter traffic, spilled coffee, last-minute laundry—you expertly navigate it all. But with the Elements Toothbrush, oral care is one problem you don't have to manage. Like you, your toothbrush is a multi-tasking master. With UV sanitizing and tailored brushing modes, this toothbrush keeps your teeth clean without sacrificing good design.
Replacement Brushes are Sold in Packs of 3.
Halo White - Active Whitening System
Say goodbye to stains and hello to sparkle with Halo White, our clinically tested active teeth whitening system that can whiten teeth by up to 10 shades.
Patented instant-activation, dual-chamber syringes keep the ingredients at their most potent

Formulated to reduce hypersensitivity

Highly effective 12% hydrogen peroxide gel

Visible results in as little as 5 days with only 12 minutes of daily wear time

Guaranteed long shelf life

On average, whitens teeth by 5.8 shades after 10 days of use*

Whitens up to 10 shades*
*Based on clinical efficacy testing performed by the University of Alabama School of Dentistry.
User Manual
Lost the original manual or want to know how to use the Elements Sonic Toothbrush? Check out our user manual: Elements Sonic Toothbrush User Manual
Attention: This product is powered by a lithium-ion battery and item cannot be shipped to PO Boxes. This item also cannot be shipped to the following locations: APO/FPO, American Samoa, Guam, Hawaii, Northern Mariana Islands, Puerto Rico, United States Minor Outlying Islands, and the U.S. Virgin Islands.
Buy the Products in this Bundle Separately
Elements Sonic Toothbrush
With UV Sanitizing Charging Base
With the Elements Toothbrush, oral care is one problem you don't have to manage. Like you, your toothbrush is a multi-tasking master. With UV sanitizing and tailored brushing modes, this toothbrush keeps your teeth clean without sacrificing good design.
Regular Price $125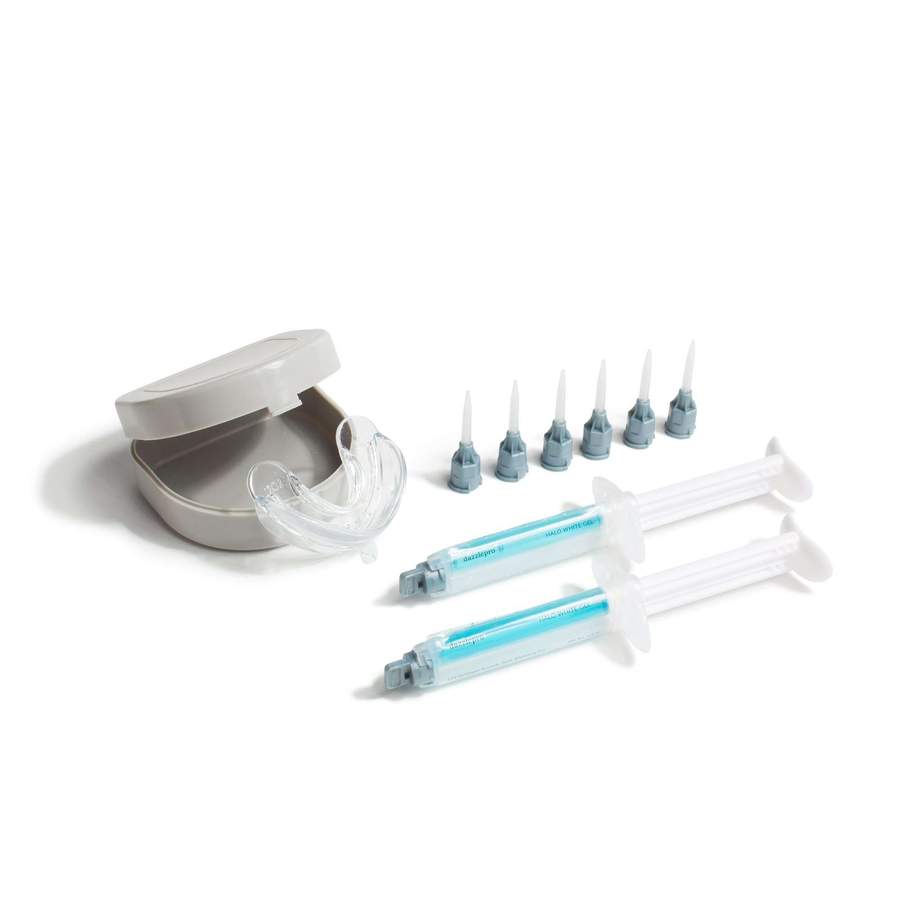 Halo White Active Whitening
Our Halo White Active Whitening System System takes the whitening process to the next level in the comfort of your own home. Specially formulated for sensitive teeth, Active Whitening system transforms your smile and helps you to achieve up to 5 shades brighter color in just 15 minutes.
Regular Price $100
Follow Us on Instagram @dazzlepro