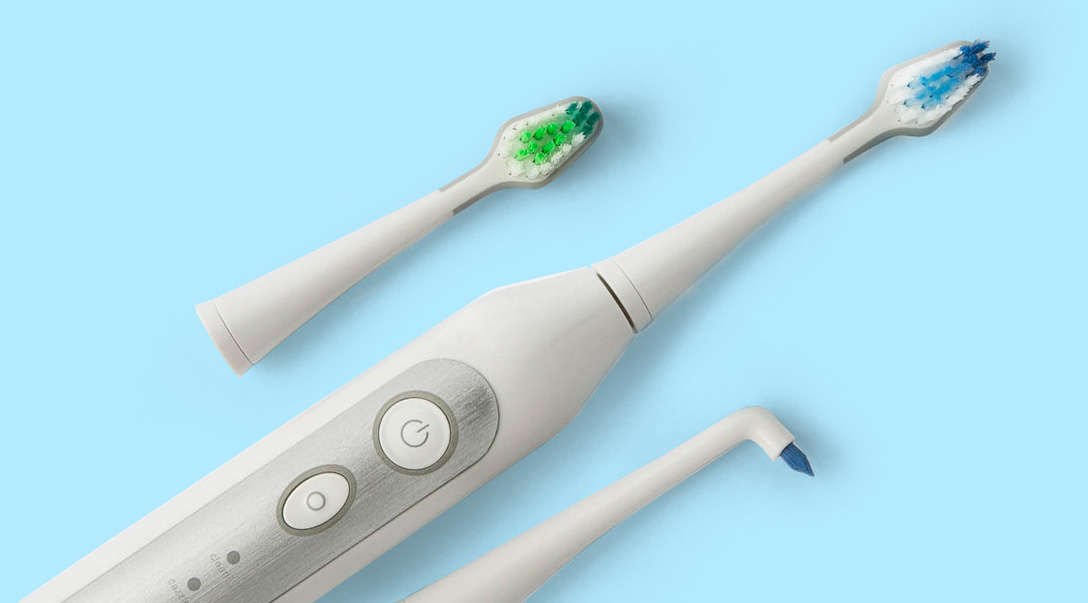 At 40,000 brush strokes per minute the Elite Sonic Toothbrush blasts away plaque while gently polishing your teeth for a whiter, brighter smile. Equipped with a 2-minute smart auto-timer, area-change alert and 3 brushing modes (Clean, Dazzle and Pulse) the Elite Sonic Toothbrush head is uniquely designed to get your teeth sparkling clean.
Add to Cart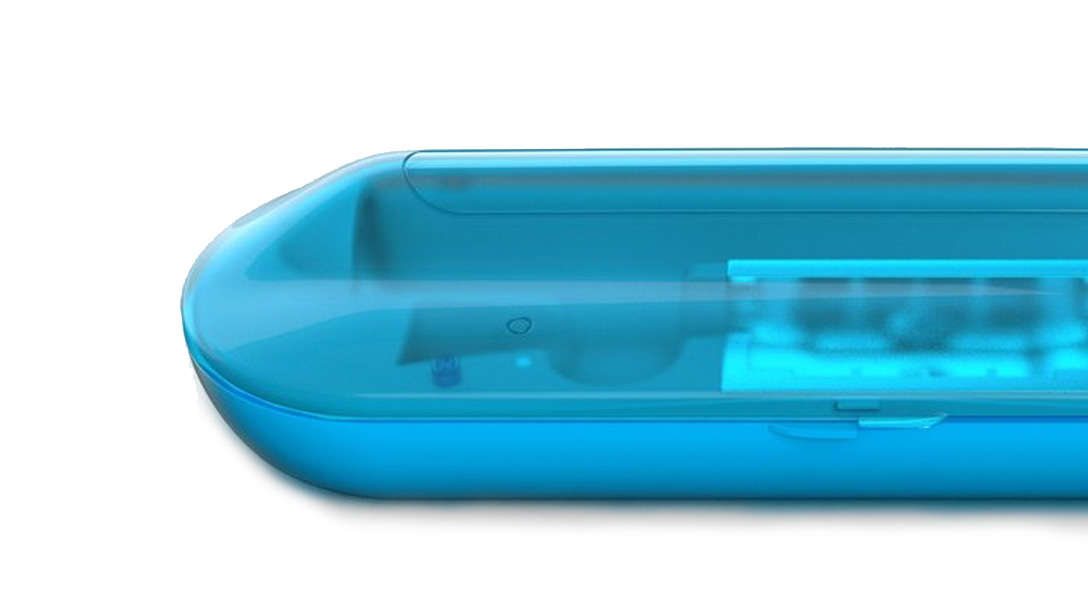 UV Sanitizing Charging Case
This set also includes our UV Sanitizing Charging Case. This case is portable and great for use at office, while traveling, or even at home. Equipped with the same UV technology as the base it allows you to take the same germ killing power with you on the go. To recharge, simply plug the UV Sanitizing Charging Case into your computer or USB adapter. One charge lasts up to 2 weeks of regular brushing.
Add to Cart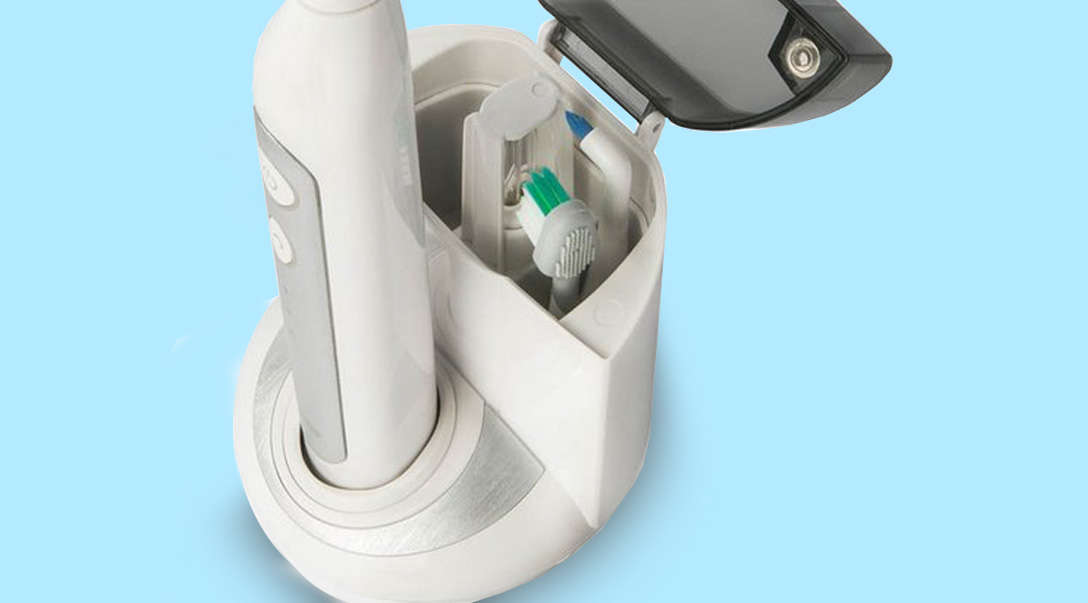 UV Sanitizing Charging Base
UV Sanitizing Charging Base removes 99% of germs and bacteria on your toothbrush head while recharging
40,000 brush strokes per minute for powerful cleaning, whitening and plaque removal
2-minute smart auto-timer & area-change alert helps you achieve the recommended brushing time
3 brushing modes: Clean, Dazzle and Pulse
Includes 2 Elite Sonic Toothbrush heads Plus 1 Elite Sonic Interdental Toothbrush Head