On Sale
Lumi White | Activated Charcoal Teeth Whitening Powder
If you're interested in whitening your teeth but suffer from teeth sensitivity, prefer natural health and beauty products, or simply don't have the time and money to sit in the dentist's chair for a laser whitening treatment, Dazzlepro Lumi White Activated Charcoal Teeth Whitening Powder is for you. A 100% natural powder that gradually whitens teeth over time, it uses activated charcoal which also helps to reduce the bacteria in your mouth that causes cavities, gum disease and bad breath. Simply brush the powder onto teeth with a soft toothbrush for 1-2 minutes up to twice a day. The powder is odorless and tasteless, and each jar lasts 2-3 months depending on usage.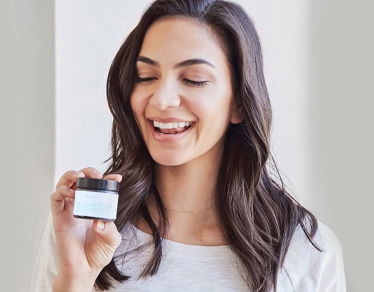 All Natural Whitening Solution
Derived from the highest-quality coconut sources, Lumi White's activated charcoal formula is safe to use for whitening your teeth, while being easy on your gums. Lumi White naturally whitens your teeth, through the power of Activated Charcoal, nature's best purifiers and detoxifiers.
Get a healthy, bright smile the natural way with our Lumi White Coconut Activated Charcoal Teeth Whitening Powder.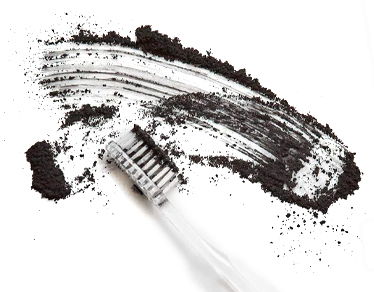 Gradually whitens teeth naturally and takes the same amount of time to use as brushing your teeth
Highly absorbent activated charcoal removes surface stains and can help to reduce bacteria that causes cavities, gum disease, and bad breath
Safe for use up to 2 times per day
Odorless and tasteless
Each jar lasts between 2 and 3 months, depending on use
All Natural Ingredients: Organic Coconut Charcoal, Orange Seed Oil, Sodium Bicarbonate, Coconut Oil, Mint Flavor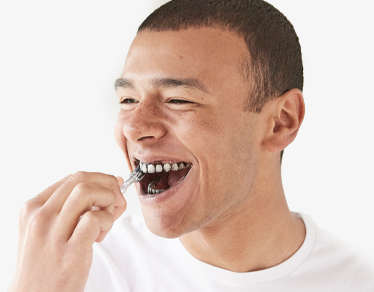 FOLLOW THESE STEPS FOR A BRIGHTER, WHITER SMILE
Use a gentle toothbrush or the lowest setting on your electric toothbrush
Safe for use up to 2 times per day
Dampen the bristles, and let any excess water drip off
Dip brush into the activated charcoal powder
Brush your teeth for 1-2 minutes
Once done brushing, rinse thoroughly
Note: You can also mix this charcoal powder with your toothpaste
Organic Coconut Activated Charcoal Powder
Activated charcoal works by pulling stains off your teeth through a process 'adsorption'. Coconut is the purest form of food-grade charcoal.
Orange Seed Oil
A natural teeth whitener, orange seed oil helps smooth your teeth whitening experience. It has numerous anti-inflammatory and antiseptic qualities, making it the perfect addition to Active Wow's all natural whitening formula.